FEATURES:
Variable Blade Speeds
Blade Size: 12'6" x 1" x 0.035"
Massive frame maintains blade & wheel alignment
Heavy cast iron base and saw frame
Double row of adjustable bearings support saw blade
Adjustable variable down feed speeds
Coolant system
Blade guides
Head control cylinder
Quick positioning vise with adjustable jaws for 0 to 45 degree angles
Automatic shut-off
One Bi-metal blade
Net weight: 1,301 lbs
B U C K' S P R E C I S I O N M A C H I N E T O O L S
G U N T E R S V I L L E, A L A B A M A 3 5 9 7 6
TEL: 2 5 6 - 5 8 2 - 5 3 5 3 www.buckspmt.com




FOR ADDITIONAL INFORMATION OR TO REQUEST A QUOTE CONTACT:
DAN BUCHANAN
TEL: 256-582-5353
Dealer of Birmingham Machine Tools for More Than 30 Years !!



Copyright | B U C K S P R E C I S I O N M A C H I N E T O O L S | A l l R i g h t s R e s e rv e d
BIRMINGHAM RF-330NA HORIZONTAL BAND SAW
Variable Speed Drive , 2 Way Swivel Head Mitering and Semi-Auto Saw Bow Lifting
13" Rounds ~ 5" x 18" Flats ~ 12" x 12" Squares

New
Machine Tools
by Name Brand are
Listed Below
Select a Link To
Go to the Index Page
of Your Choice


BIRMINGHAM RF-330NA
Horizontal Band Saw
W/ Semi-Auto Saw Bow Lifting
W/ Variable Blade Speeds ( 95 - 380 FPM )
W/ 2-Way Swivel Head ( 45° and 60° )
W/ Automatic Shut-Off
Capacity:
Rounds: 13"
Flats: 5" x 18"
Squares: 12" x 12"
Coolant
Motor: 2 HP , 1 or 3 Phase Available
Made in Taiwan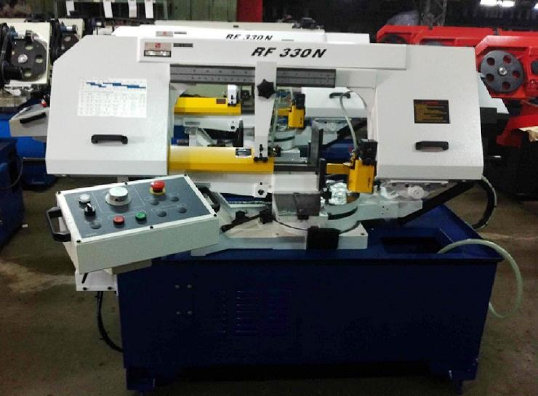 BIRMINGHAM RF-330N - Illustrated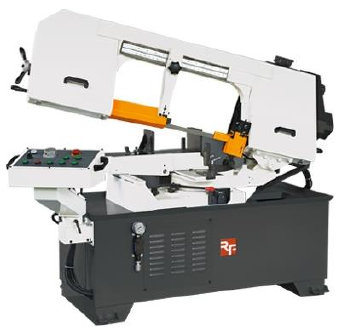 Website prices and/or specifications on this site are intended solely as a guide and are not binding . Call to verify or to request the latest price or specfication update. We are not responsible for clerical errors . Incoming freight charges are the responsibility of the purchasor unless otherwise stated and agreed to in writing